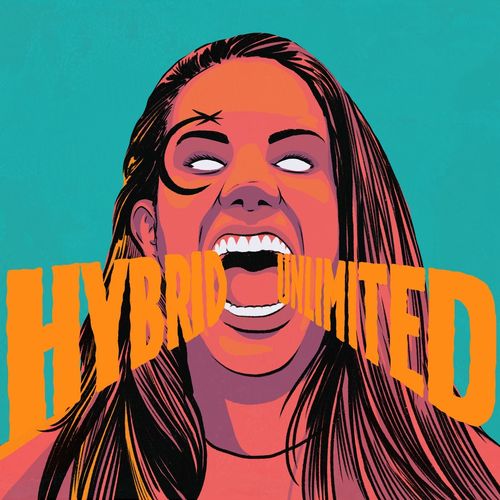 Hybrid Unlimited
Health-and-fitness
The Hybrid Podcast hosted by Stefi Cohen & Hayden Bowe will cover a myriad of topics ranging from health, fitness, powerlifting gossip, florida man stories & much more.
Popular episodes
Ep 109 Stan Efferding - Nutrition For Performance Is Everything
Nov 18 • 01:23:18
Hello friends and welcome back to another episode of hybrid unlimited. Today We have the privilege of sitting down with Dr. Jordan Shallow and Stan Efferding....
EP 108 Dr. Pat Davidson - The Dangers Of Decentralized Education
Nov 11 • 01:36:50
Today's episode we sat down with Ian Kaplan, Simon Chang, and Dr. Pat Davidson and we discussed frustration around conventional academics the emerging market of decentralized education in specifically around exercise science and bio mechanics....
EP 107 Stefi Cohen - Becoming A Master Of The Mundane
Oct 28 • 32:42
Welcome back guys! Today we have a solocast with out very own Stefi Cohen. She takes us through one of her most gifted books "Chop Wood Carry Water." She walks us through 5 lessons to becoming a master of the mundane. ...
EP 106 Dr. Evan Rodriguez - Can Ketamine Therapy Cure Your Anxiety and Depression?
Oct 21 • 01:11:37
Today we have Dr. Evan Rodriguez on the podcast and he's an anesthesiologist that specializes on microdoseing psychedelic therapies and sedation for patients undergoing procedures....
EP 105 Ryan Orr NY Mets Strength Coach On Learning To Create Big Leaguers
Oct 14 • 49:01
Annnnnnd we are back. This week we have NY Mets strength coach, Ryan Orr. We learn about his strength and conditioning philosophy when training athletes and much more!...
EP 104 Whats Up With All The Fish Profile Pictures On Tinder?
Oct 8 • 01:23:22
EP 103 Ryan Holiday - Courage Is Calling
Sep 30 • 01:11:54
EP. 103 featuring special guest Ryan Holiday bestselling author of Trust Me, I'm Lying; The Obstacle Is the Way; Ego Is the Enemy; Conspiracy and other books about marketing, culture, and the human condition...
EP 102 Will Crozier - How To Follow Safe Programming and The Value of Sustainability.
Sep 24 • 59:42
Today we have the pleasure of sitting down with Will Crozier today we sit down and chat about coaching techniques putting your ego aside, how to follow safe programming and the value of sustainability....
EP 101 James Smith - Has Body Positivity Gone Too Far?
Sep 9 • 01:08:46
On todays episode we have James Smith PT and its a good one. James is a 2x No.1 Sunday Times Best Selling Author and host of The James Smith Podcast....
EP 100 Mat Fraser - The 2 Most Important Mindset Cues To Take You To The Next Level
Sep 2 • 01:15:09
Whats going on guys! Today we hit our 100 episode on hybrid unlimited. When we started this we didnt think we would make it but look at us now. ...