Highest Self Podcast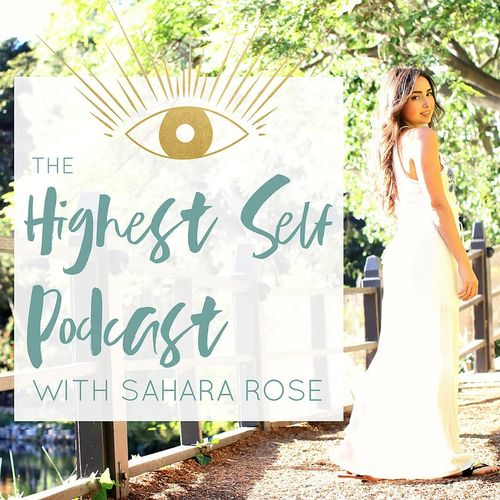 Sahara Rose
"religion & spirituality", "health & fitness"
Author and Wellness Personality Sahara Rose @IAmSaharaRose is the fresh young voice for the modern spiritual movement, called "a leading voice in the millennial generation into the new paradigm shift" by Deepak Chopra. In her podcast, she shares how you can tune into your unique gifts, find your…
Read more
Wondering where to start with Highest Self Podcast? Fans of the podcast have clipped their favorite moments: check out a list of the best episodes below. Want more podcast clips?
Get the Shuffle app.
Best Episodes
356: Creating From a Place of Rest vs Unworthiness with Sahara Rose
Mar 2, 2021
"The hustle culture is a byproduct of a harsh capitalistic culture. It has colonial and patriarchal roots."
2
1
What you are creating is not as important as HOW and WHY you are creating it. Is it coming from a place of creativity oozing out of you or from unworthiness of who you'd be without productivity? I've experienced both and share how to tell the difference in this episode. And instead, create from a…
Read more
Check out similar podcasts