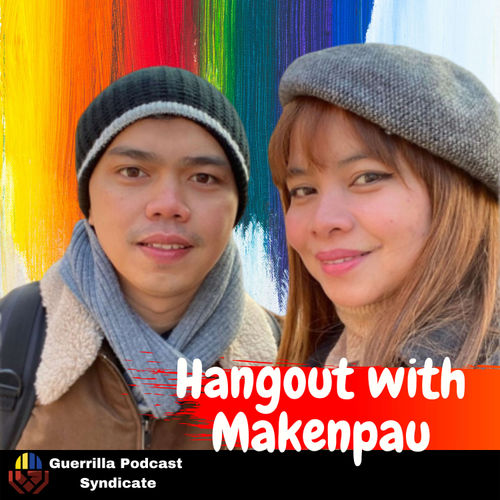 Hangout with Makenpau
Leisure • Society-and-culture
A podcast about stories of their journey as we share with you our experiences, travel adventures, faith, life lessons, and many more.
Popular episodes
Controlling Partner
Jun 12 • 17:11
inIn this episode, we will talk about a controlling partner in a relationship. We will identify some of the common symptoms and a possible way to deal with it.
Free to Listen. Funded by YOU...
Babaerong Mister at Martyr na Misis
May 30 • 26:55
On this episode, one of our "Katmabays" wrote to us about her situation and her womanizer husband. We shared our views and gave some advice on how she should find a possible solution to her problem....
Long Lasting Relationship ?
May 22 • 36:39
In this pilot episode, your "Katambays" Makie and Paula share some tips to achieve a long lasting relationship and how to, not only keep the fire burning but also turn it into flame. They also shared their views of Long Distance Relationship and how to endure it and maintain a good relationship even if the physical aspect is missing....