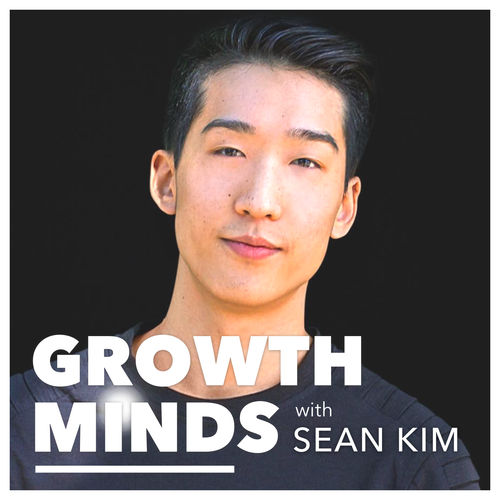 Growth Minds
Business
Raw, insightful, and entertaining conversations with fascinating people in business, sports, comedy, music, and more.
Popular episodes
Evan Carmichael: Keys to Developing a Successful Growth Mindset
Dec 1 • 52:54
Evan Carmichael is an entrepreneur, author, and YouTube content creator with over 3.2M subscribers. At 19, he built then sold a biotech software company. At 22, he was a venture capitalist raising $500k to $15M....
How to Master Hard Skills Ultra-Fast | Scott Young
Nov 17 • 01:16:17
Scott Young is an author, blogger, and learning expert. His work focuses on helping you master the techniques and strategies to learn any skill faster. ...
Neil deGrasse Tyson: Future of Space, Singularity, and How to Tell Captivating Stories
Nov 3 • 01:15:26
Neil deGrasse Tyson is an astrophysicist, author, and science communicator. He's the host of multiple bestselling books on astrophysics, and host of StarTalk, Cosmos, and more....
How to Catch the Next Big Trend | Eric Pilon-Bignell
Oct 14 • 56:13
Eric Pilon-Bignell is a best selling author, speaker, and pragmatic futurist. ...
Kai-Fu Lee: Future of AI in 2041, and Why China Will Win the AI War
Sep 30 • 01:03:55
Kai-Fu Lee is the co-founder of Sinovation Ventures, a venture capital firm funding Chinese start-ups. ...
How to Reinvent Yourself (Homeless to Millionaire) | Garrain Jones
Sep 8 • 46:56
Garrain Jones has had one of the most difficult journeys life can throw at you. ...
Debbie Millman: How to Stop Caring What Other People Think
Sep 2 • 01:15:34
Debbie Millman is an author, designer, and creator of one of the longest running podcasts Design Matters....
How to Stop Making Poor Choices | Eric Johnson
Aug 24 • 01:17:14
Eric Johnson is a behavioral economics researcher, author, and professor at Colombia Business School. ...
Flula Borg on Embracing Weirdness, Imposter Syndrome, and Unconventional Success
Aug 6 • 42:03
Flula Borg is a German actor, comedian, DJ, and YouTube personality. ...
How to Think Like Elon Musk | Tim Urban | WaitButWhy.com
Jul 28 • 01:29:02
Tim Urban is the co-founder and writer of Wait But Why (waitbutwhy.com), a long-form blog discussing topics like artificial intelligence, future technology, relationships, procrastination, career, and more. ...