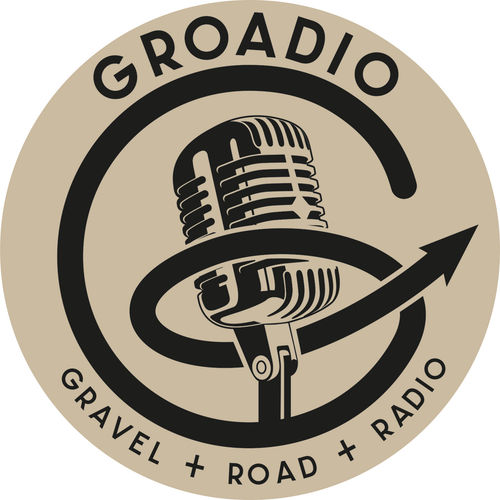 Groadio - The Premier Gravel Cycling & Racing Podcast
Sports
If you are a fan of gravel cycling, this is the podcast for you. Amanda Nauman and Zach Schuster talk gravel racing, gear, race profiles, recaps, preparation, and all things gravel bike riding.
Popular episodes
Ep 29 | Rebecca's Private Idaho and BWR Utah
Oct 28 • 59:04
Amanda, Zach and Bill chat about Rebecca's Private Idaho, BWR Utah and the UCI meddling in gravel....
Ep 28 | August 2021 Gravel Power Rankings
Sep 10 • 54:13
Amanda and Zach tallied up the many races in the last month-plus, crunched the numbers, and came up with the latest edition of the only gravel power rankings you care about. We count down the Top 10 Women and Men in the gravel world right now. ...
Ep 27 | Gravel Worlds 2021
Sep 6 • 59:56
Arrrrrrrr you ready to talk Gravel Worlds? We head to the gravel seas of Nebraska for the sometimes-overlooked grassroots gravel classic. We also head to the Green Mountain State, an underrated gravel destination, for Vermont Overland. ...
Ep 26 | Media Pit Amanda at BWR Asheville
Sep 3 • 52:45
Amanda joined the Media Pit by covering the Women's race at Belgian Waffle Ride Asheville. We take a deep dive into her moto riding and IG storytelling. We also head to Montana for the Last Best Ride. ...
Ep 25 | Lauren De Crescenzo
Aug 30 • 01:13:12
Gravel champ Lauren De Crescenzo joins Amanda for a one-on-one conversation about her start in racing, her switch to gravel, and her CINCH team. The chat covers a lot of ground, including SBT GRVL, Unbound, Gravel Worlds, Gravel Beef in the women's field and how to squash it....
Ep 24 | Gravel Beef at SBT GRVL
Aug 26 • 01:06:31
The Women's race at SBT GRVL produced cycling's latest #beef. Zach and Amanda discuss the history of men helping women in gravel races and break down what happened in Colorado and the ensuing aftermath. ...
Ep 23 | Rooted Vermont with KBH
Aug 17 • 01:15:47
Kevin Bouchard-Hall joins Amanda, Zach and Bill to recount all of the stories surrounding this year's Rooted Vermont. No piece of gravel is left unturned....
Ep 22 | Belgian Waffle Ride San Diego
Aug 4 • 01:07:48
Amanda, Zach and Bill recap the Belgian Waffle Ride....
Ep 21 | The Only Power Rankings That Matter
Jul 20 • 01:20:37
Amanda and Zach recap Crusher in the Tushar and Oregon Trail before counting down the GROADIO Power Rankings....
Ep 20 | Unbound Gravel XL Recap
Jun 28 • 01:16:37
Amanda and Dave recount their experiences racing the 350-mile Unbound Gravel XL. They also answer your questions....