Good One: A Podcast About Jokes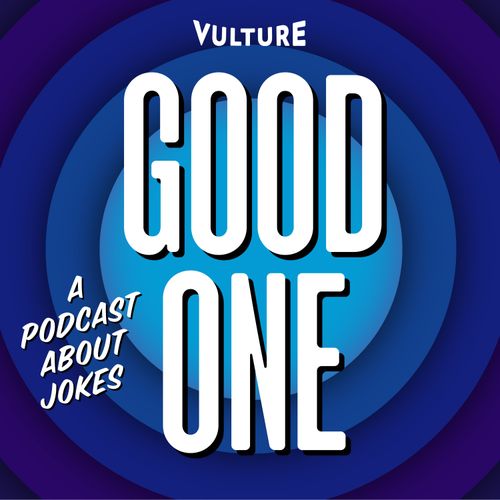 Vulture
comedy
Good One: A Podcast About Jokes is a podcast about - well - jokes, and the people who tell them. Each week, a comedian will play one of their jokes and then break it down with Vulture.com Senior Editor Jesse David Fox.
Wondering where to start with Good One: A Podcast About Jokes? Fans of the podcast have clipped their favorite moments: check out a list of the best episodes below. Want more podcast clips?
Get the Shuffle app.
Best Episodes
Jenny Slate's Brain
Jul 14, 2020
"Pay attention to how you observe life, and how that affects how you recreate it Where genuine and authentic meet"
6
1
In this week's episode, host Jesse David Fox calls up stand-up comedian and actor Jenny Slate, who is known for her one-season stint on SNL and appearances on Kroll Show and Parks & Recreation, her breakout role in the 2014 indie film Obvious Child, her voicing the incredibly adorable Marcel the…
Read more
Daniel Sloss's Religion
Apr 28, 2020
"Daniel Sloss on finding his voice in comedy"
This episode, Jesse talks to Scottish comedian Daniel Sloss, who made a name for himself at the Edinburgh Fringe Festival, which he started performing at as a teen and has since done 10 full shows. Daniel's joke started as a tweet in 2012, was workshopped at multiple Edinburgh shows, evolving as he…
Read more
Check out similar podcasts