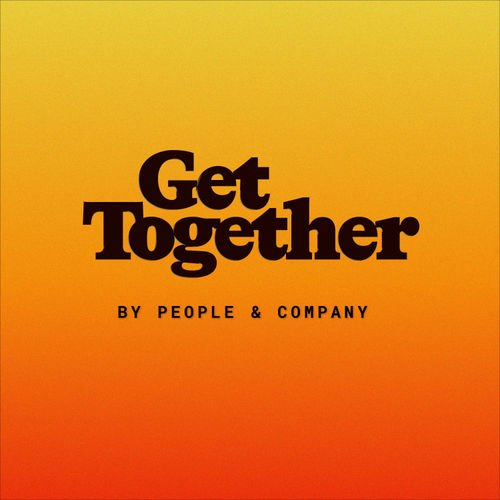 Get Together
Technology
A show about ordinary people building extraordinary communities. "Get Together" is hosted by the team at People & Company and our correspondents Mia Quagliarello, Maggie Zhang, Marjorie Anderson, and Whitney Ogutu.
Popular episodes
Spreadsheets rule the world 📊 David Lyford-Smith, Spreadsheet Warriors
Mar 15 • 41:00
"The question is 'how do I keep my volunteers on track?' because they're hugely motivated." - David Lyford-Smith...
Meet the huge, leaderless web of fans fueling BTS 🎶 Ashley Hackworth, BTS A.R.M.Y.
Mar 8 • 43:36
"We are a part of their success. We are a part of their team." - Ashley Hackworth...
Connecting designers across Africa during COVID-19 🇰🇪 Lewis Kang'ethe, The Fearless Community
Mar 1 • 43:19
"Let's bring designers together and first talk about your wellbeing. Then let's talk about the next steps forward for you as a designer." - Lewis Kang'ethe...
Growing a community one town hall at a time 💰 Claire Wasserman, Ladies Get Paid
Feb 22 • 37:56
"The email that I would receive after every single town hall was, 'I thought I was the only one.'" - Claire Wasserman...
Wastin' away in retirement paradise 🍹 Adam Bedoian, Margaritaville
Feb 15 • 36:15
"I tell all my staff to have your hearts, your minds and your ears open to new ideas. It doesn't have to come from you to be a great idea." - Adam Bedoian...
A band of 500 modern day superheroes 💍 Chris Turner, The Ring Finders
Feb 8 • 31:49
"The strategy is the questions. You have to ask the right questions. If you don't, you can be walking away from a smile." - Chris Turner...
Building real bonds amongst diverse groups of strangers 💖 Sophie Mona Pagès, LVRSNFRNDS
Feb 1 • 48:56
"Society is losing something when we don't share our weirdness with one another. You're losing something when you have someone at your table and they don't share what makes them different. One of the purposes I have in life is to create spaces where people will share what is interesting about them, and why they are different." - Sophie Mona Pagès...
Connecting over the food & family we love 🍲 Sarah Leung, Woks of Life
Jan 25 • 40:30
"As the community grows and people come back, they start wanting to know more about us and where we're coming from. We wanted to make that really clear--the origin of all of these recipes and of our family." - Sarah Leung...
Meet Maggie Zhang 🎙 "Get Together" Podcast Correspondent
Jan 23 • 15:34
"Everyone has that thing that makes them super excited they can just talk endlessly about it. When you're interviewing you're feeling around for that geyser. You don't know what's going to make them light up. As you find it, you can feel that flow and the change in their voice." - Maggie Zhang...
Toastmasters: Still thriving 100 years into its history 🗯 Joe Smith, Toastmasters
Jan 18 • 37:49
"The hallmark of Toastmasters is making things fun because we want people to come back. We can have the best education in the world but if you're not coming back, it's of no use." - Joe Smith...