Founder's Journal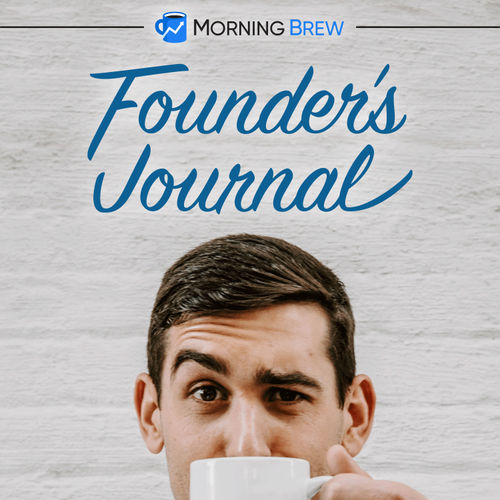 Morning Brew
business
Hi, I'm Alex Lieberman, the co-founder and Executive Chairman of Morning Brew.Founder's Journal is my daily diary made public for the world.I give you a backstage pass into building Morning Brew to help you think better in order to build your business or build your career better.
Wondering where to start with Founder's Journal? Fans of the podcast have clipped their favorite moments: check out a list of the best episodes below. Want more podcast clips?
Get the Shuffle app.
Best Episodes
Everyone Is a Project Manager
Dec 15, 2020
26
5
1
Today I talk about the importance of creating processes that turn employees into project managers.
Poker Should Be a Required Business Class
Dec 28, 2020
"This one. And the concept of pot odds - useful every week! "
10
3
Today I breakdown what business builders can learn from strategies and fundamentals of poker.
Check out similar podcasts
I Ruined The Meeting
Jan 18, 2021
" Awesome lesson on emotional maturity"
2
3
1
Today I reflect on how I messed up big time during a meeting for our paid product.
Morning Brew's Views on Podcasting
May 27, 2020
2
Producer Josh and I dissect a few podcast ideas that came in from a Brew reader. We discuss our current views on podcasting, as well as why discoverability is so difficult.