FiveThirtyEight Politics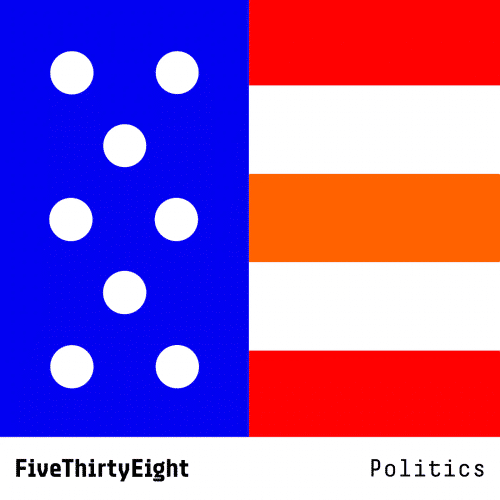 FiveThirtyEight, 538, ABC News, Nate Silver
news
Nate Silver and the FiveThirtyEight team cover the latest in politics, tracking the issues and "game-changers" every week.
Wondering where to start with FiveThirtyEight Politics? Fans of the podcast have clipped their favorite moments: check out a list of the best episodes below. Want more podcast clips?
Get the Shuffle app.
Best Episodes
Where The Rest Of The 2020 Races Stand
Nov 9, 2020
"538 "
6
The crew reviews who is leading in the outstanding races and how the two parties are reacting to the results. They also discuss what positive vaccine news could mean for Biden's first term. 
How The Media Projects The Winner Of An Election
Oct 27, 2020
"The states that'll drag the election out longer: The states that'll drag out the election Wisconsin Michigan Pennsylvania "
1
Galen Druke speaks with the Executive Director of Elections at ABC News, Dan Merkle, who oversees the network's Decision Desk. Merkle explains how ABC News will go about projecting the winner of individual states and the overall presidential race, as well as when we might be able to expect those…
Read more
Check out similar podcasts