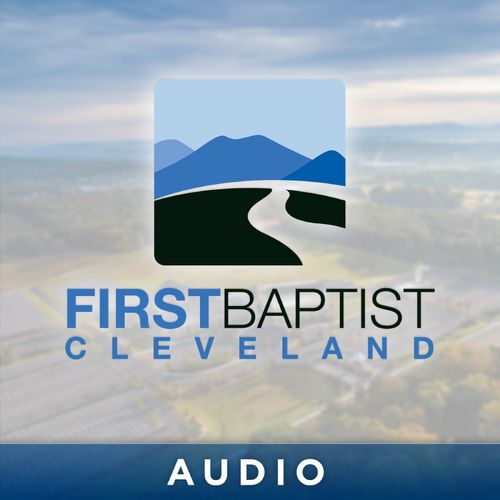 First Baptist Cleveland – Audio
Religion-and-spirituality
On-demand audio messages and events from First Baptist Cleveland. First Baptist Cleveland is located just north of Chattanooga, TN in Cleveland. Whether you're checking out God and church for the first time, or are looking for a new place to call home, First Baptist Cleveland has a place for you!
Popular episodes
Repentance and Faith
Nov 14 • 40:16
Money, Stewardship, and Giving
Nov 7 • 35:15
The Kingdom of God
Oct 31 • 36:16
Shackled to Share
Oct 24 • 32:06
Restoring Joy Through Jesus
Oct 17 • 32:18
Have You Ever Thought About Dying?
Oct 10 • 30:41
When Inconvenience Equals Opportunity
Oct 3 • 33:26
The Insane Sanity of the Gospel
Sep 26 • 39:10
Powerful Men and a Powerful Gospel
Sep 19 • 33:19
A Call to GO
Sep 12 • 25:14