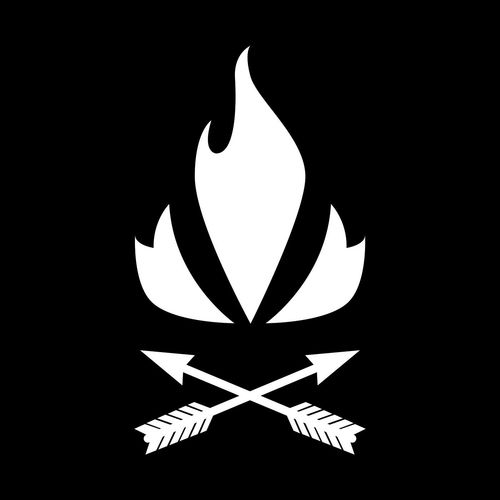 FieldCraft Survival
Sports
The guys from Fieldcraft Survival host this informative series in survival, tactics, defense, gear, fitness, overlanding, mobility, military, and more. All things preparedness and survival from Fieldcraft Survival.
Popular episodes
Episode 260: Mike Glover Talks with DJ Shipley & Cole Fackler, Former Navy Seals and Founders of GBRS Group
Nov 30 • 01:13:28
Mike Glover sits down with DJ Shipley & Cole Fackler to discuss their GBRS Group for Tier 1 Training & Services Organization. They explain their transition from military training to civilian education and some of the difficulties of reinventing themselves outside of Special Operations....
Episode 259: Austin Lester and Epic Family Road Trip Crew Talk Full-Time Exploring Lifestyle
Nov 23 • 59:38
Austin Lester sits down with the family of 5 known as the Epic Family Road Trip on social media. They discuss their adventures Overlanding as a family for the past 6 years and the dynamics of living their lives completely on the move....
Episode 258: Kevin Owens talks with Green Beret Zack Hughes
Nov 16 • 50:02
Kevin Owens sits down with Zack Hughes, Former Green Beret, to discuss the importance of mentorship. Zack started his Special Forces Selection and crossed paths with Kevin as his first Sergeant years ago and how that impacted him at the beginning of his journey in the Military....
Episode 257: Kevin Owens talks with Cognitive Performance Coach Dan Sproles
Nov 9 • 01:16:56
Kevin Owens sits down with Dan Sproles, Special Operations Cognitive Performance Coach, to talk about dealing with the effects on performance through cognitive enhancement by training to become more adaptable, resilient, motivated. Dan talks about the mindset needed to reach your goal by expanding your focus beyond past your capability so less thought goes into your action...
Episode 256: Kevin Owens talks with Combat Veteran Angie Nylund
Nov 2 • 49:42
Kevin Owens sits down with Angie Nylund, Combat Veteran, to discuss her non-profit Veteran Mustang Mission by partnering untamed mustangs with struggling veterans for a unique hands-on therapy experience. They talk about some of the situations she dealt with being a female in the Army as a former U.S. Army Motor Transport Operator....
Episode 255: Kevin Estela talks with NOAA Scientist Dr. Tracy Fanara
Oct 29 • 01:11:37
Kevin Estela sits down with Dr. Tracy Fanara, a Ph.D. Engineer and NOAA Scientist to discuss the water treatment, the role of the environment in our lives, and how our relationship with the environment can help us understand and improve our abilities in survival situations. Plus Behind the Scenes talk on Mythbusters: The Search....
Episode 254: Kevin Owens Talks with Charles Van Bibber
Oct 23 • 01:55:05
Kevin Owens sits down with Chuck Van Bibber, a Vietnam War Veteran from 1968-1969 to talk about lessons learned from Vietnam as well as Chuck's book, "Valentine's Day: A Marine Looks Back."...
Episode 253: Kevin Owens Talks With Physical Therapist Who Worked with Special Forces Soldiers
Oct 20 • 01:01:44
Kevin Owens sits down with Tara Caberwal, a physical therapist who worked with the Third Special Forces Group. They talk about injury prevention and taking care of your body through intense activity....
Episode 252: (Fieldcraft Frontier) Kenny Bozich sits down with Knife Maker Grizzly Forge
Oct 13 • 01:49:06
Kenny Bozich of Fieldcraft Frontier sits down with Lucas O'Hara aka Grizzly Forge, a local Blacksmith in Utah, creating small-batch knives out of Black Rifle Coffee Company in Salt Lake City, UT....
Episode 251: Kevin Owens and Kate Smith Talk Edible and Medicinal Plants
Oct 8 • 47:33
Kevin Owens talks with Kate Smith about using plants for medicinal & nutritional purposes. Kate will be teaching in NC on Oct 23. Sign up here: https://bit.ly/3Fv97l9...