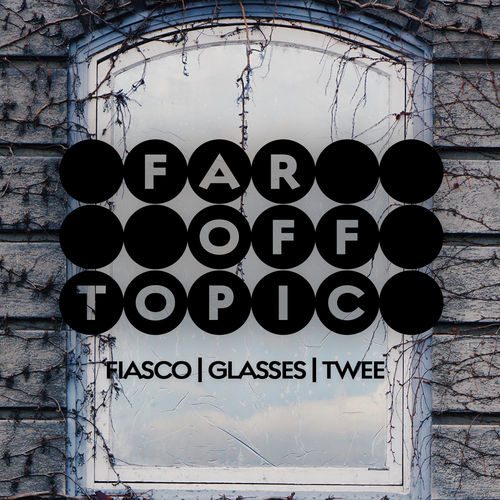 Far Off Topic
Society-and-culture • News
Hosts Fiasco Jones, Mr. Glasses and TWee give their unrestrained takes on everything from current events, weird science and bizzaro happenings of every stripe.
Popular episodes
Nine Page Nothing (Government UFO Report)
Jul 4 • 01:02:33
It's finally here. The much talked about omnibus of government information totalling the entirety of its knowledge on the subject of UAPs - the unidentifieds formerly known as flying objects. This moment comes a full six months after being strong-armed into an appropriations bill by truth-seeking public servants. Speculation on the contents of the report have ranged from t...
Monsters Abound (Rise of the Cryptids)
Apr 16 • 44:06
There are monsters among us and I don't mean sex trafficking congressmen from Florida. I mean literal monsters like Nessie, Bigfoot and the chupacabra. If you thought those guys were old news, think again because all signs are pointing to a resurgence of cryptids across the globe.    And of the many strange beliefs out there some are harder to believe than other. Jacks an...
Drone-ing At Sea (Navy UFO Secret?)
Apr 8 • 56:14
Something's up off the coast of California. Mysterious flying objects have once again been spotted harassing the US navy. As of yet The Who, what and whys behind the incident are still up in the air… (puns)More intriguing though is how these mystery machines are being described. Rather than call them UFO's or UAP's they're being reported as drones. Is this an intentional...
DeGeneres Portions (Celebrity Meets Synthetic Meats)
Feb 26 • 01:06:08
In 2019 swiss scientist Magnus Soderlund proposed that people should start eating the dead in order to stave off global calamity. His suggestion shocked the world with some wondering if science had gone too far. In 2021 a new group has returned to the people eater concept but his time they're not trying to appeal to our worries of planetary annihilation. Rather they think ...
Gamestop the System (Wallstreets Bets vs Hedgefunds)
Feb 4 • 59:24
It's been a weird week on Wall Street as financial road warriors have breached the gates and began plundering all that sweet, sweet capital from the coffers of more deserving Robber Barons. This made the greedy lords of the Hedgefund Kingdom quite angry sending them crying to their Uncle Sam to stop the madness. Some think it might be too late; Democracy has come to Wall ...
An Arm For Hammer (Celebrity Cannibal Expose)
Jan 22 • 01:00:46
And if you're tired of all the bad news floating out there on the cable new-es and the twitter spaces then let me be the first to caution you of the trove of terrifying stories we've collected. All of which are guaranteed to destroy any lingering faith you may have that everything is going to work out for the best. we'll share our GREAT NEWS TO END ON at the end of the show...
Hello Sedition, My Old Friend (DC Insurrection)
Jan 14 • 01:05:46
And while we're picking through the rubble of our crumbling democracy why not also pick winners and loser of a post trump regime. Who will suffer and who will prosper in the years to come. We will discuss that in our SURVIVORS AND DIE-ORS segment at the end of the show....
New Year and Hilaria Ensues (Solar WInd Hacks, UFOs and Scandal)
Jan 7 • 01:06:24
weird stops for no one which means that we've got a lot to talk about today. From massive computer hacks that will probably be the cause of future disasters, and lizard hunting nutjob suicide bombers, to lying celebrities we'll be covering it all.  As they say Hindsight is 2020 and it can fucking stay there. Our sights are on the future and all the wonders that are guarant...
EP. 34 - Of Monoliths and Mysteries (Utah Monolith Imbroglio)
Dec 31 • 27:01
In early november of 2020 a crew from the Utah Department of Public Safety were flying over the red rocks of the UTAH desert in search of bighorn sheep when one spotted something much more startling. Nestled in a cathedral of red sandstone was a shining metallic object. That chance encounter would set off a bizarre and winding cascade of reactions that continue to shift to...
EP. 33 - Age of the Aliens (UFO sightings in 2020)
Dec 22 • 01:06:20
From fighter pilots chasing them down on both coasts to the government officially acknowledging a program to report sightings, UFO's are back in a big way. Recent news of leaked photos from that very reporting program and outrageous claims by an Israeli government official have put the exoplanetary menace back into bizarrist headlines. We'll dig into the details in our fea...