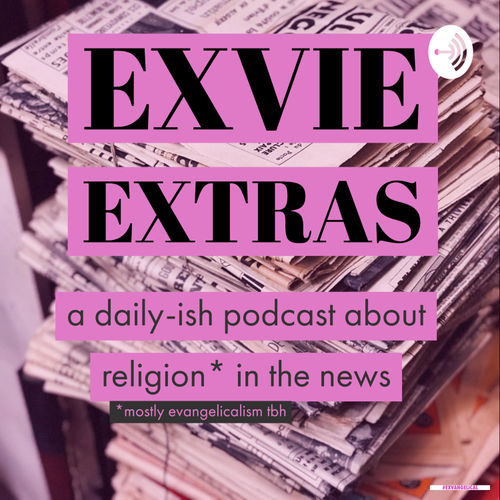 Exvie Extras, the @anchor companion to the Exvangelical podcast.
News
Additional content from Exvangelical & Blake Chastain. Originally published in @anchor. Learn more about Exvangelical at exvangelicalpodcast.com, and follow Blake on Twitter @brchastain. Follow the show on Twitter @exvangelicalpod. Support this podcast: https://anchor.fm/exvangelicalpod/support
Popular episodes
3/20/19 - Working at LifeWay and reactions to the news it's shuttering physical stores
Mar 20 • 17:01
2/27/19: On #GC2019
Feb 27 • 09:54
2/9/19 - The SOTU, National Prayer Breakfast, & Reproductive Rights with Asha Dahya
Feb 9 • 31:00
1/22/19 - #ExposeChristianSchools
Jan 22 • 54:39
1/17/19 - Kathryn Brightbill discusses the HSLDA and Russia
Jan 18 • 24:34
Today's interview is with Kathryn Brightbill from the Coalition for Responsible Homeschooling. We discuss today's article in ThinkProgress about the HSLDA's (Home School Legal Defense Association) involvement with sanctioned Russian oligarchs, and why this is alarming. Read the article here: https://thinkprogres…ssians-1f2b5b5ad031/...
Call & Response for Ep. 78: The Enneagram
Jul 31 • 01:24
2/22/18 - Music & Messing with the new Anchor
Feb 22 • 00:01