Experts on Expert with Dax Shepard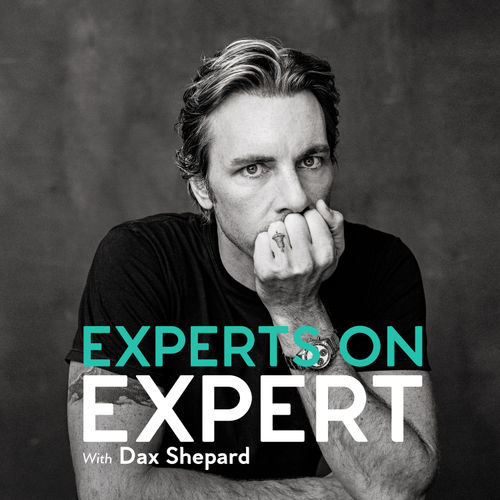 Armchair Umbrella
education, comedy
Hi, Dax Shepard here. I'm fascinated by smart people with a unique point of view. On this show, I leverage people's vague awareness of me as an actor to talk with a bunch of bona fide experts. It's a soothing mix of brain candy and defensive humor (my response to feeling intellectually…
Read more
Wondering where to start with Experts on Expert with Dax Shepard? Fans of the podcast have clipped their favorite moments: check out a list of the best episodes below. Want more podcast clips?
Get the Shuffle app.
Best Episodes
Scott Kelly
Dec 3, 2020
"Scott Kelly on the parallels between our current pandemic lifestyle and his prolonged missions in space, and how we can make our collective experience more successful. "
3
Scott Kelly is a retired astronaut that set the record for the total accumulated number of days spent in space. Scott joins the Armchair Expert to discuss his path to becoming an astronaut and how seeing earth from space really changes your perspective on humanity. Scott explains his structured…
Read more
Check out similar podcasts