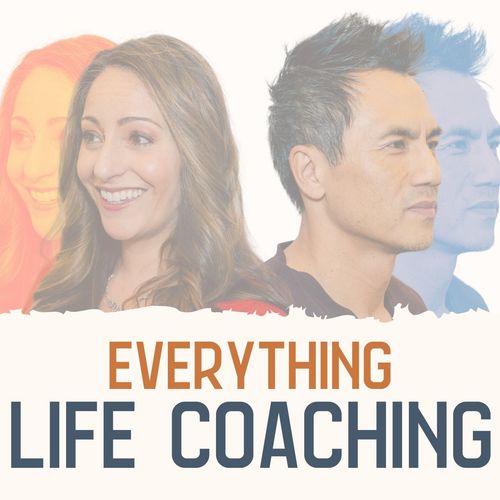 Everything Life Coaching: The Positive Psychology and Science Behind Coaching
Education • Health-and-fitness
Life coaching tips and theory with John Kim & Noelle Cordeaux from JRNI Coaching!
Popular episodes
The Science of Gratitude & Cultivating Gratefulness
Nov 26 • 31:37
Rebroadcast from November 2019. How can we cultivate more gratitude? What does it mean to be grateful?...
Holding Difficult Things as a Coach, Without Getting Overwhelmed
Nov 19 • 23:02
How do we hold difficult things without getting overwhelmed?...
Authenticity vs. TMI as a Coach
Nov 12 • 17:58
What is authenticity as a coach? Can you really be TMI in today's world?...
Getting Comfortable with Showing Up Online
Nov 5 • 19:14
How do we get comfortable with showing up online? Noelle and John talk through her biggest fears and blockers!...
What Makes a Good Coach?
Oct 29 • 14:18
What is the hallmark of a good coach? How can you become a good coach? Is it just ethics, or something else beyond that?...
Belief Systems -- What Are They, How Do They Rule our Lives?
Oct 22 • 14:56
How do belief systems work? How do they influence our life and our client's decision making?...
Building Confidence as a Coach
Oct 15 • 16:58
How can we get our confidence up? Let's turn to the science and find out!...
Working on Your Business vs. In Your Business
Oct 8 • 30:56
You gotta balance working on the business with working in the business but when do you outsource? What takes priority?...
Dismantling Ideas We All Have About Money
Oct 1 • 22:34
Money ideas drive so much of what we do -- how do we dismantle the incorrect ones and drive the positive ones to the front?...
How to Build a Culture of Coaching at Work
Sep 24 • 20:34
Coaching in the workplace can transform work culture in a way that we've never experienced. So, how can we bring coaching to work?...