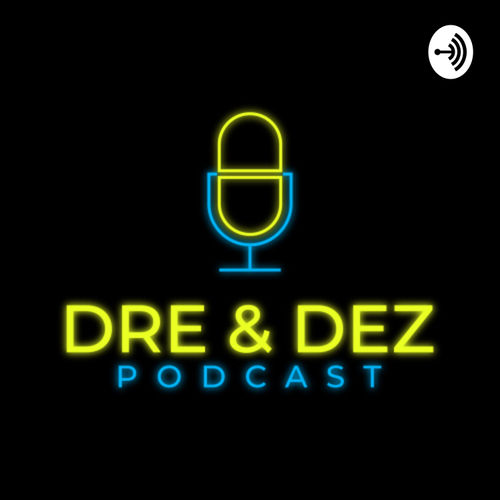 Dre and Dez Podcast
Sports
We talk SPORTS! And we love it
Popular episodes
Ep. 40. The Detroit Lions and potential trade scenarios
Oct 25 • 28:06
CHAMPS! I did it my way. Bucks and Michigan Football
Jul 23 • 39:02
Ep 38. NFL Draft! Biggest surprises! And worst situations
May 2 • 01:06:33
Ep. 37 Dre and Dez go off the cuff
Feb 21 • 01:25:21
Ep. 36 Stafford trade - Rams/Lions outlook. And our Super Bowl picks
Feb 6 • 01:17:33
Ep. 35. We give our NFL Top 10 Mock Drafts. Stafford is done in Detroit.
Jan 30 • 01:23:47
Ep. 34 Dan Campbell & the double standard. Brees and Rivers retirement - and NFC/AFC picks
Jan 23 • 01:07:36
Ep. 33. We talk about Alabama and their win, NBA drama, the Lions new hires & more
Jan 16 • 01:51:08
-Alabama's national championship -Jim Harbaugh extension -What should the NBA do with Covid issues? -THE NETS -Detroit Lions hire GM and we think we know the HC -...
NBA Episode Preview
Dec 23 • 46:53
Dre's Lions Magic runs out - Harden and the CFP Committee
Dec 18 • 49:56