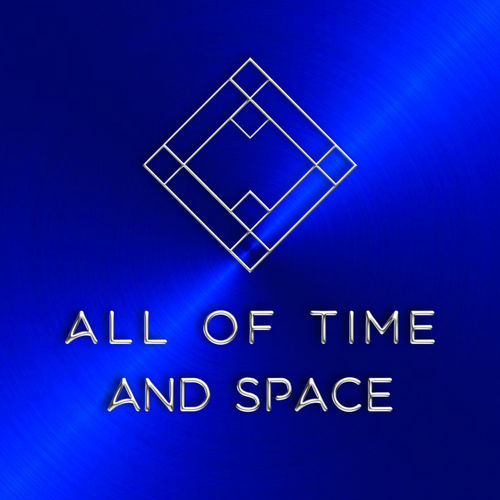 Doctor Who: All Of Time And Space
Tv-and-film
All of time and space. Everywhere and anywhere. Every star that ever was. Where do you want to start? Join Mark, Iain and some fantastic guests for the trip of a lifetime through all of Doctor Who.
Popular episodes
The Butterworth Effect
Nov 23 • 01:51:50
Magic Chen
Nov 10 • 01:24:50
Mark and Iain are joined by Ben Schneider to talk about Terry Nation and Dennis Spooner's twelve-part epic "The Daleks' Master Plan"....
Horseplay or Neigh, Neigh And Thrice Neigh
Oct 31 • 01:12:47
Iain and Mark are joined by Phil Cannon from the Who's He? Podcast to discuss the missing story "The Myth Makers" by Donald Cotton....
Goodbye Verity, Hello Viagra Plants
Oct 15 • 01:13:08
Mark and Iain are joined by the delightful Deb Green for a trip to Kembel, and a chance to discuss the season three curio that is "Mission To The Unknown"....
You're Drahvin Me Crazy!
Oct 1 • 01:06:36
Mark and Iain are joined by the lovely Andrea from the Trek This Out Podcast for a look back at William Emms' season three opener Galaxy Four....
Season Three Trailer
Aug 16 • 01:55
Bonus Episode: Season 2 Retrospective
Jul 31 • 01:03:13
Iain and Mark retire to "The Obverse Book" pub once more to look back at the majesty of season 2....
Monky Magic
Jul 15 • 01:04:12
Scooby Who
Jun 30 • 01:39:06
Mark and Iain are joined by the wonderful Nathan Bottomley from Flight Through Entirety as they go on a crazy whirlwind chase through time and space, and we say farewell to Ian and Barbara. ...
French Waiters Vs The Eddie Munsters
Jun 15 • 01:04:59