Design Matters with Debbie Millman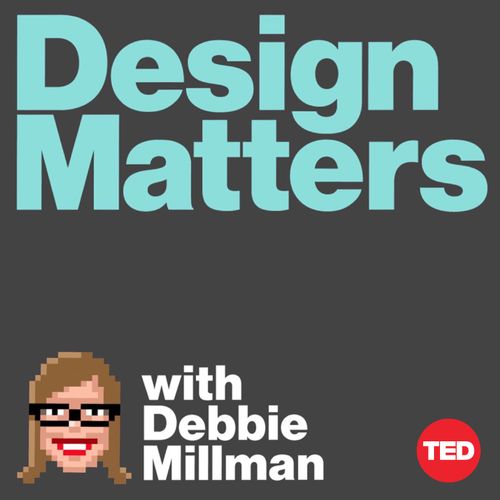 Design Matters Media
arts
Design Matters with Debbie Millman is one of the world's very first podcasts. Broadcasting independently for over 15 years, the show is about how incredibly creative people design the arc of their lives.
Wondering where to start with Design Matters with Debbie Millman? Fans of the podcast have clipped their favorite moments: check out a list of the best episodes below. Want more podcast clips?
Get the Shuffle app.
Best Episodes
Seth Godin
Nov 30, 2020
"Great has nothing to do with popular "
48
2
Check out similar podcasts
Tiffany Shlain
Dec 9, 2019
" The secondhand smoke of attention"
36
1
On this episode Debbie talks to Tiffany Shlain about how cell phones have taken over our lives.
Design Matters from the Archive: Maria Konnikova
Aug 22, 2016
" An unlikely place to find above average drivers?"
3
2
1
Debbie talks to psychology writer Maria Konnikova about her career and her fascination with con artists. She explains why so many people fall prey to confidence games.