Design Better Podcast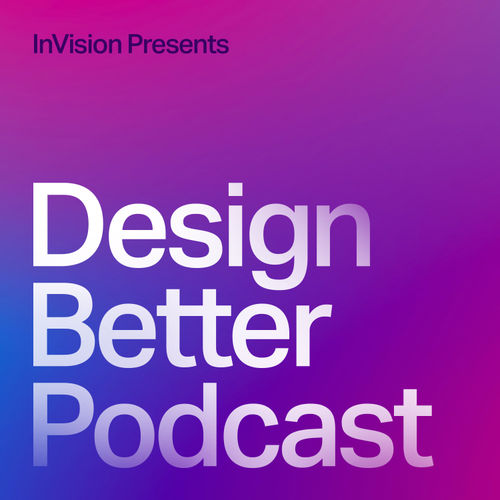 InVisionApp, Inc
arts, business, technology
The Design Better podcast delivers insights from the world's most renowned design leaders, empowering teams to transform their practice and build remarkable products. This series is hosted by Aarron Walter and Eli Woolery and brought to you by InVision, the digital product design platform used to…
Read more
Wondering where to start with Design Better Podcast? Fans of the podcast have clipped their favorite moments: check out a list of the best episodes below. Want more podcast clips?
Get the Shuffle app.
Best Episodes
#016: Megan Quinn: making design-led choices to scale with better outcomes
May 29, 2018
"Writing down what the future will look like after a product launches ✍️ "
22
2
3
Do you ever wonder what it's like to be part of fast-growing, design-led companies like Slack, Medium, or even InVision? Every team has challenges with scaling—and it turns out those challenges share many common traits when you peek behind the curtain. In this episode, Spark Capital's Megan Quinn…
Read more
Check out similar podcasts