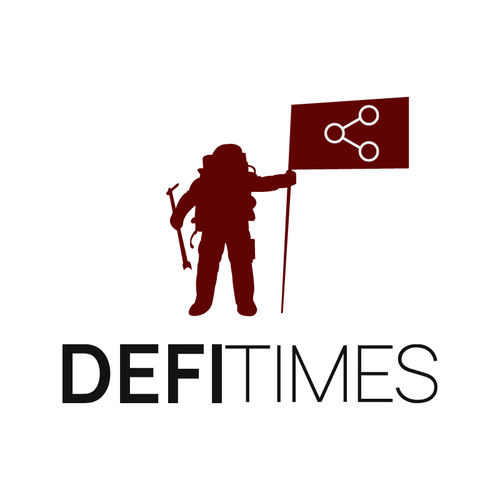 DEFI TIMES
Business • News
The Decentralized Finance (DeFi), NFT, and crypto podcast! Listen to comprehensive reports, interviews, and crypto news today.
Popular episodes
How Ampleforth Fills A Gap In DeFi | With Evan Kuo
Dec 2 • 32:23
What is Ampleforth? Ampleforth fills an important gap in crypto & DeFi. And it is somewhat the counterpart to the risky stablecoin market! But what is Ampleforth all about? And how does Ampleforth work?...
DAO Masterpiece | With Sami Taneer
Nov 29 • 22:59
Sorare: The Best NFT Game In Crypto | With Brian O'Hagen
Nov 25 • 27:33
What is Sorare? Sorare is an NFT game that is focusing on digital football cards. These digital football cards can be used for the fantasy football game of Sorare. Today, Juri Maibaum talks to Brian O'Hagen. Brian is the Growth Lead at Sorare. ...
Harmony One: The Future Is Multichain & WAGMI | With Li Jiang
Nov 22 • 22:02
What is Harmony One? Harmony is a next-generation blockchain that uses sharding. But what does that mean? And what are Harmony's plans for a multichain future? This is what Juri Maibaum discusses with Harmony COO Li Jiang in today's episode. ...
MGH: Better Valuations For NFTs! | With Nicolas Weber
Nov 19 • 30:20
What is MetaGameHub DAO? MGH helps you to evaluate your NFTs more precisely. In today's episode, Juri Maibaum talks to MGH Co-Founder Nicolas Weber. He explains to us which problems the NFT space faces today, and which solution MGH came up with! ...
Has Lightning A Future? | With Bitfinex CTO Paolo Ardoino
Nov 15 • 37:59
Has Lightning a future? This is what we will discuss with Bitfinex CTO Paolo Ardoino in today's episode! ...
ENS: The Best Airdrop Ever? How To Make Sure To Be Eligible For The Next One!
Nov 10 • 07:23
Today we talk about the ENS airdrop! And we show you how to make sure to be eligible for the next upcoming airdrops! ...
ETH & BTC ATH! We Crossed $3 Trillion! BIG COSMOS NEWS!
Nov 9 • 07:52
BIG COSMOS NEWS! Yesterday Crypto.com launched the Cronos mainnet beta - a Cosmos SDK-based and IBC enabled chain. ...
Crypto In South America To Explode | With Mad Cripto
Nov 8 • 07:32
The Future Of Crypto Is Diverse | With Vasco Pinto
Nov 7 • 07:07