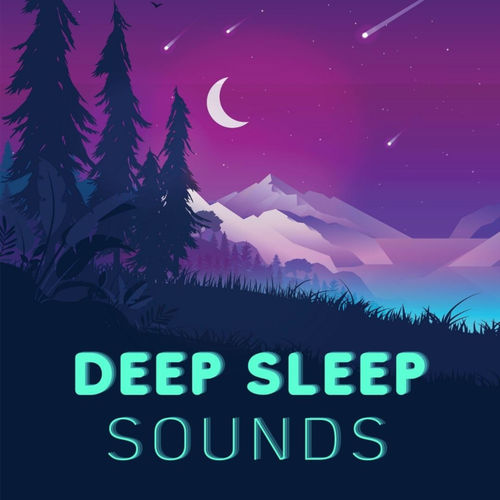 Deep Sleep Sounds
Kids-and-family
Sleep, relax, and unwind with relaxing sleep sounds and music. Featuring nature soundscapes, binaural sleep music, and calming white noise. Get 8 hour episodes and support the podcast with premium.
Popular episodes
Breathing Coherence: Guided Breath for Sleep
Dec 6 • 02:08:26
Breath with the rhythmic chiming sound in this calming music to ease yourself into sleep....
Rain at the Ocean: Waves and Rain Sounds
Nov 29 • 02:01:07
You are relaxed and dry, while heavy waves roll upon the shore and water downpours from the sky....
Rain in a Bamboo Forest: Sleep Sounds
Nov 22 • 02:00:35
Rain falls and patters on the leaves, as the wind rustles bamboo stalks....
Relax by the Fireplace: Sleep Soundscape
Nov 15 • 02:09:54
Snuggle up under a blanket as the fire crackles nearby and an old grandfather clock ticks through the night....
Evening Bird Chorus: Relaxing Soundscape
Nov 8 • 02:01:10
Drift into relaxation with this blend of soft piano and birds chirping peacefully in distant trees....
17Hz Binaural Beta Wave Soundscape for Focus
Nov 1 • 02:01:18
A blend of ocean waves and 17Hz frequency binaural beats designed to help you concentrate on work or studying....
Wolves Howling in the Night: Sleep Soundscape
Oct 25 • 02:03:11
Autumn Breeze: Wind and Rustling Leaves Sound
Oct 18 • 02:02:55
Rainy Walk through the Woods: Relaxing Soundscape
Oct 11 • 02:01:15
Rain patters on your umbrella and trickles through the forest, as you walk down a quiet woodland path....
4Hz Delta Wave Binaural Soundscape for Sleep
Oct 4 • 02:02:03
Delta wave frequency binaural beats with a relaxing rain ambiance to induce your mind into sleep....