Cyrus Says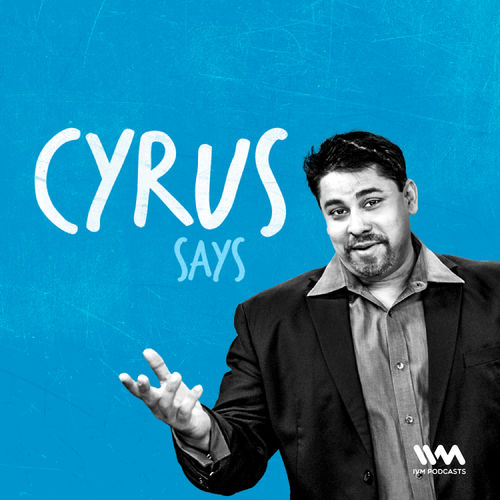 IVM Podcasts
comedy, sports, news
Broadcasting twice a week with a rotating panel of guests, Cyrus Says is the definitive show on life in urban India, politics, sports, civic sense, traffic, kids, food, and everything that matters. Mostly.
Wondering where to start with Cyrus Says? Fans of the podcast have clipped their favorite moments: check out a list of the best episodes below. Want more podcast clips?
Get the Shuffle app.
Best Episodes
Ep. 586: feat. Sadaf Hussain & Archit Puri
Nov 19, 2020
"Origins of Indian Chai- Cyrus Says"
3
On this episode, Cyrus is joined by Sadaf Hussain and Archit Puri, the hosts of the Naan Curry podcast about food on the IVM Network. Sadaf is a chef, author and TedX Speaker who was a finalist on MasterChef India 2016. Archit is a researcher, consultant and a writer who writes on behavioural…
Read more
Check out similar podcasts