Cyberpunk Lorecast: The Lore, News & Gameplay Podcast for Cyberpunk 2077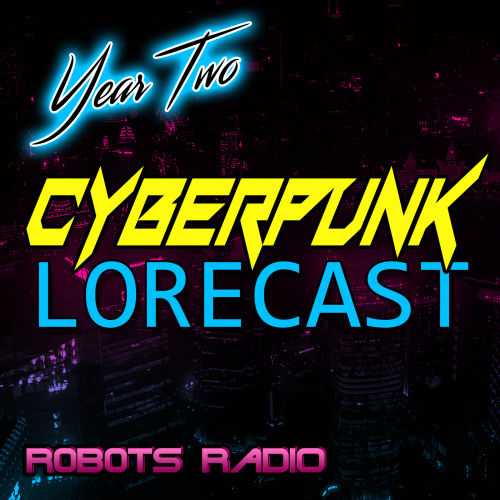 Robots Radio
leisure
Explore the world of Cyberpunk. Get up to speed on the world, lore, and news before the launch of Cyberpunk 2077. We'll cover Cyberpunk 2013, Cyberpunk 2020, Cyberpunk Red, and Cyberpunk 2077 plus other dystopian worlds.
Wondering where to start with Cyberpunk Lorecast: The Lore, News & Gameplay Podcast for Cyberpunk 2077? Fans of the podcast have clipped their favorite moments: check out a list of the best episodes below. Want more podcast clips?
Get the Shuffle app.
Best Episodes
07 :NEWS: Sex with Keanu Reeves? & More Recent News - Cyberpunk Lorecast
Sep 19, 2019
"Sex with Keanu Reeves in video game"
1
We know that Keanu Reeves is playing Johnny Silverhand, and we know that you can have "relationships" with other characters in game. So can you have sex with Keanu? Plus, other news about Cyberpunk 2077.Brought to you by: Patreon - Get ad-free episodes early & support the show! Gamefly - Get 2…
Read more
Check out similar podcasts