Cut The Check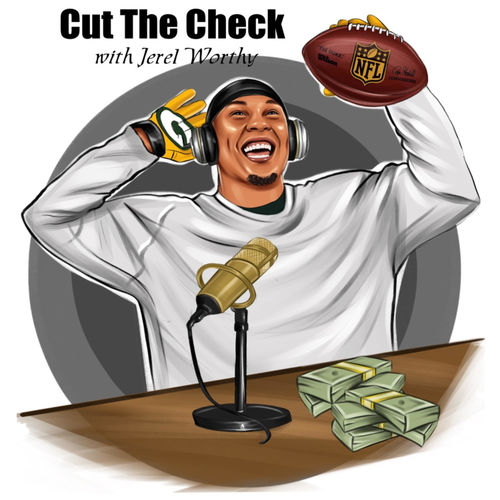 Beyond The Game Media
sports
On Cut The Check, former NFL player Jerel Worthy gives you the inside scoop on gambling picks for the NFL. Hear insights from a veteran that played the game at the highest level.
Wondering where to start with Cut The Check? Fans of the podcast have clipped their favorite moments: check out a list of the best episodes below. Want more podcast clips?
Get the Shuffle app.
Best Episodes
#22 - NFL Week 17 Betting Picks
Dec 30, 2020
"We are picking the Eagles on Sunday night!"
8
3
If you're betting on NFL Week 17 you need to hear our analysis on the games that matter, including our Big Check Bet on the NFC North battle between the Packers and Bears.  If you are putting money on the line in the NFL, you need to listen to Cut The Check.  This episode was recorded live on the…
Read more
#25 - NFL Conference Championship Betting Picks
Jan 21, 2021
2
1
1
The winners this weekend will clash in the Super Bowl, and we have picks for both conference championship games.  If you are putting money on the line in the NFL, you need to listen to Cut The Check.  This episode was recorded live on the Locker Room app.  Join Locker Room free here to listen and…
Read more
Check out similar podcasts