Creator Economics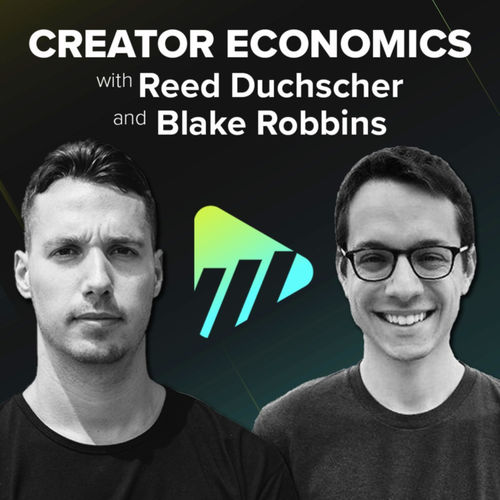 Reed Duchscher and Blake Robbins
business
Welcome to Creator Economics! A podcast hosted by two of the most notorious characters in Digital media: Reed Duchscher, CEO of Night Media and talent manager of noteworthy creators such as MrBeast, Typical Gamer, and Preston. Blake Robbins, VC at Ludlow Ventures and the man that helped make…
Read more
Wondering where to start with Creator Economics? Fans of the podcast have clipped their favorite moments: check out a list of the best episodes below. Want more podcast clips?
Get the Shuffle app.
Best Episodes
How We Launched MrBeast Burger
Dec 23, 2020
"Something I've been 🗣 into the wind for over 5 years about Creators as a distribution channel = still vastly under valued Great (relatively) new podcast that goes deep into the creator econ weeds"
12
1
In episode 12 of Creator Economics, Reed explains how Night Media and MrBeast were able to launch MrBeast Burger! This is the uncut and full conversation with Blake and Reed.
Check out similar podcasts