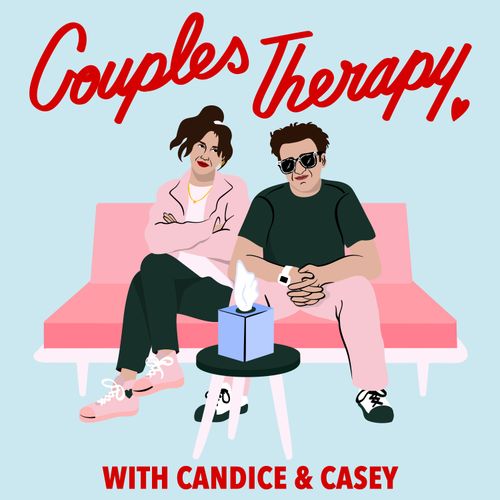 Couples Therapy with Candice and Casey
Society-and-culture
You're used to seeing Casey Neistat share his own life through his popular YouTube video series. But now, listen to Casey and his wife Candice discuss candidly the ups and downs of their marriage, friendship, parenting, and lives in the YouTube spotlight.
Popular episodes
Rules of war
Apr 15 • 40:30
Is it too late now to say sorry?
Mar 29 • 41:07
He said I looked like a teletubby
Feb 27 • 28:37
How far do you take it?
Feb 11 • 43:37
Let's Try This Again
Jan 18 • 38:57
We're back, baby! With a baby!
Nov 2 • 55:50
It wasn't always like this
Sep 24 • 43:21
Peel That Onion
Sep 1 • 37:23
40 Year Old Still Listens to Mom
Aug 17 • 40:50
Obligation Station
Jul 27 • 43:41