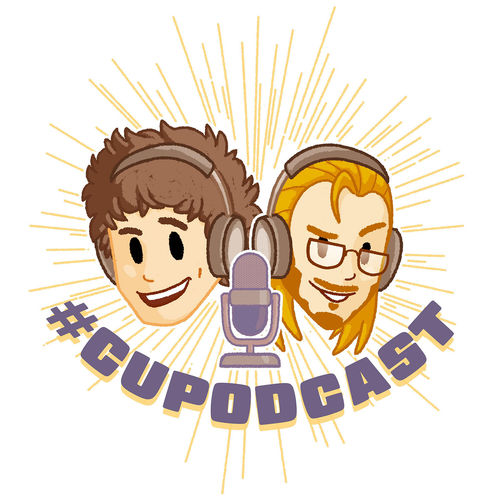 Completely Unnecessary Podcast
Leisure
Pat and Ian discuss the latest in video games, movies, retro game topics, and take Q and A from the audience! It's the Completely Unnecessary Podcast! Support this podcast: https://anchor.fm/thecupodcast/support
Popular episodes
#CUPodcast 291 - Wii 15h Anniversary, Hardest NES Games, Stolen Assets in Amico Game
Nov 24 • 01:54:19
A look back at the Wii for its 15th anniversary, stolen assets discovered in Intellivision Amico game, Analogue Pocket shipping in Dec., the hardest NES games, and more!...
#CUPodcast 290 - GTA Remaster Trilogy Backlash, Atari XP Carts, Zelda Game & Watch Review
Nov 17 • 01:44:17
The GTA remastered trilogy has major issues, Atari XP carts announced, Zelda Game & Watch review, a deep dive into the Intellivision Amico controller, and much more!...
#CUPodcast 289 - 8-Bit Christmas Trailer, Bootleg NES Classic Sold by Newspaper, Intellivision RFID Update
Nov 10 • 01:34:46
A look at the 8-Bit Christmas movie trailer, bootleg NES Classic consoles sold by a newspaper, Intellivision RFID update, can Wata be redeemed (?), and more!...
#CUPodcast 288 - Greatest Video Game Consoles, Insane Game Auction Results, Intellivision Amico Excitement
Nov 3 • 01:41:43
The top 10 greatest game consoles of all time, more insane game auction results, Intellivision Amico excitement (?), and more!...
#CUPodcast 287 - N64 Switch Online Game Issues, Intellivision Amico Physical Product Details
Oct 27 • 01:49:37
N64 game issues on Switch Online Expansion Pack, Intellivision Amico physical product RFID details, why we cover nostalgia-bait game projects, and much more!...
#CUPodcast 286 - Nintendo Switch Online Expansion Pack Pricing, Analogue OS, Xbox Fridge
Oct 20 • 01:38:54
Nintendo Switch Online Expansion Pack details and pricing, Analogue OS announced, Xbox fridge for sale, games you'd rather watch than play, and much more!...
#CUPodcast 285 - Intellivision Amico Physical Media Revealed, Worst NES Games, State of Retro Game Collecting 2021
Oct 13 • 01:56:55
The Intellivision Amico "physical media" is revealed, the worst NES games discussed, the state of retro game collecting in 2021, and much more!...
#CUPodcast 284 - Atari Recharging the Brand, Video Game Characters You Identify With, Amico Investment Update
Oct 6 • 01:38:56
#CUPodcast 283 - Nintendo Direct and Switch Online News, Ian Leaves the Game Store, Ethics in Retro Gaming
Sep 29 • 02:08:35
Nintendo Direct news and N64 games headed to Switch Online, Ian leaves the game store after 15 years, ethics in getting retro game deals, and much more!...
#CUPodcast 282 - Super Mario 64 Price Plummets, Disney Classic Games Rerelease, Intellivision Amico Car Crash
Sep 22 • 01:47:15
Sealed Super Mario 64 price plummets, Disney Classic Games rerelease, bad game console variants, Intellivision Amico "giant car crash" article, and more!...