Comedy Bang Bang: The Podcast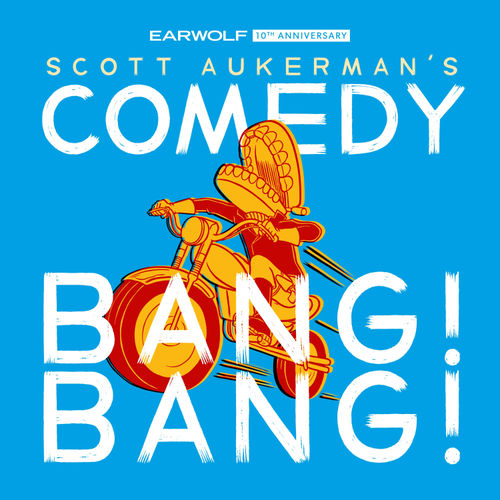 Earwolf and Scott Aukerman
comedy
Join host Scott Aukerman ("Comedy Bang! Bang!" on IFC, "Mr. Show") for a weekly podcast that blends conversation and character work from today's funniest comedians. While Scott begins by traditionally interviewing the celebrities, the open-door policy means an assortment of eccentric oddballs can…
Read more
Wondering where to start with Comedy Bang Bang: The Podcast? Fans of the podcast have clipped their favorite moments: check out a list of the best episodes below. Want more podcast clips?
Get the Shuffle app.
Best Episodes
685. Paul Rust, Neil Campbell
Dec 7, 2020
"Praise electros!"
Friends of the show Paul Rust and Neil Campbell join Scott to talk about the shows they've been working on, their Moby Dick reboot, and Paul shares some New No-Nos. Then, The Fix-It Guys Gary and Clev stop by to demonstrate how they help listeners on their call-in show.
Check out similar podcasts