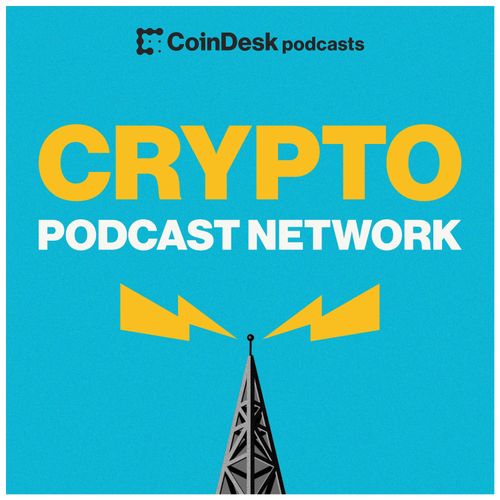 CoinDesk Podcast Network
News • Technology
The top stories and best shows in the blockchain world, delivered daily from the team at CoinDesk.
Popular episodes
SOB: Big Gaming Signals NFTS Are Closer to Mainstream
Nov 28 • 38:26
This episode is sponsored by Nexo.io....
BREAKDOWN: America and the Metaverse
Nov 28 • 13:24
A reading of threads from Punk 6529....
BREAKDOWN: Alyse Killeen on Why Bitcoin Was Ready for Nation-State Adoption
Nov 27 • 27:33
The bitcoin VC shares her view on the importance of 2021 to bitcoin and what comes next. ...
BREAKDOWN: Dan Held on the Mainstreaming of Bitcoin
Nov 26 • 24:21
The serial bitcoin entrepreneur argues bitcoin is changing, whether you want it to or not....
BREAKDOWN: Dylan LeClair on Bitcoin Data Where Macro Meets Micro
Nov 24 • 30:34
The on-chain analyst reveals why understanding bitcoin is a cheat code....
BREAKDOWN: What Jerome Powell's Second Term Means for Bitcoin
Nov 23 • 15:22
The much-memed Fed chairman officially gets a second term with the Biden Administration....
BREAKDOWN: Are El Salvador's Bitcoin "Volcano Bonds" an End Run Around the IMF?
Nov 22 • 16:48
The $1 billion bond will be tokenized and powered by Blockstream and Bitfinex. ...
BREAKDOWN: Are Stablecoins the Path to Continued Dollar Dominance?
Nov 21 • 12:52
A reading of two prescient Nic Carter essays from 2020. ...
BREAKDOWN: What Billions of Dollars in Crypto Fundraising Says About the Bull Market
Nov 20 • 12:34
If the good times are over, many have the dry powder to weather the storm....
BREAKDOWN: Did ConstitutionDAO Shift the Overton Window on What DAOs Can Accomplish?
Nov 19 • 17:04
More than 17,000 people raised over $40 million, but it wasn't enough....