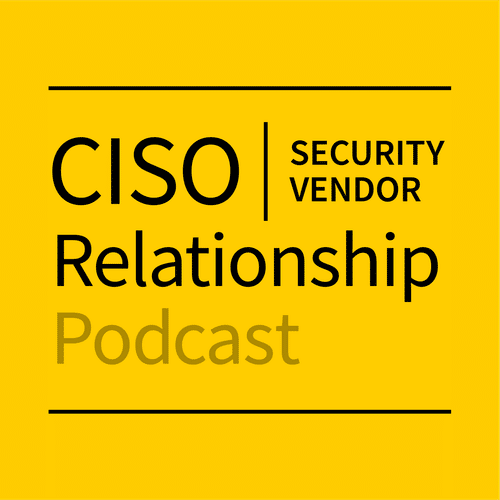 CISO-Security Vendor Relationship Podcast
Technology • News
Discussions, tips, and debates around improving the communications and services that security vendors provide to their customers, the security buyer.
Popular episodes
I've Got Zero Trust In My Understanding of Zero Trust
Nov 30 • 46:08
We're Very Good at SAYING We Care About Diversity
Nov 23 • 38:48
Chances Are We'll Be Attacked the Day Before Your Vacation
Nov 16 • 37:15
Did You Get My Last Email? This One Has a Joke In It.
Nov 9 • 50:07
Hackers of the World Unite… When We Can Agree on a Time
Nov 2 • 37:56
Is Our CISO Doing a Good Job? Our CISO Doesn't Even Know.
Oct 26 • 35:13
BONUS Episode: Innovation Spotlight
Oct 22 • 41:01
Here's an awesome bonus episode of CISO/Security Vendor Relationship Podcast featured as the closing event at Evanta's Global CISO Virtual Executive Summit....
We Want to Hire Honest People Who Think Like Criminals
Oct 19 • 35:49
A Quick Way to Tell Which Vendors You Should Avoid
Oct 12 • 34:30
The Ostrich Approach To Vulnerability Management
Oct 5 • 35:12