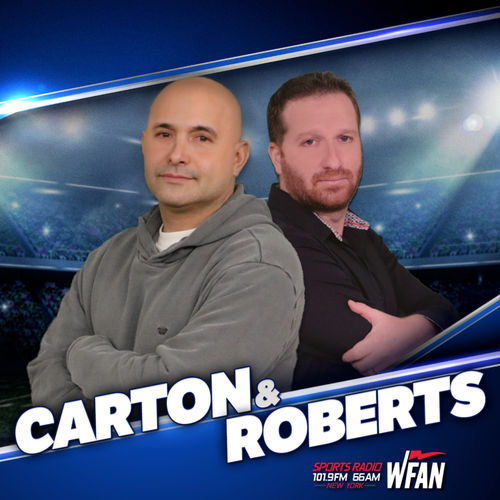 Carton & Roberts
Sports
Craig Carton and Evan Roberts, heard weekdays from 2 to 7pm on WFAN.
Popular episodes
A Wild, Wild Card Weekend, The Pats Demise & Could Jimmy G Be The Giants Answer At QB
Jan 18 • 31:44
The Reason Troy Aikman Was Not In Dallas, "Joey Bosa" & Does Deshaun Watson Want To Come To The Giants?
Jan 18 • 52:31
Tom Brady Living Rent Free In Evan's Head & The Great Odell Debate
Jan 18 • 57:33
Craig Could Have Been A Head Coach In The NFL, Tim Capstraw Flying Solo & The Guests For Tonight's Manningcast
Jan 18 • 41:09
Will Mike Mayock Get Back Into TV. NFL Picks.
Jan 18 • 13:12
NFL Picks & WFAN's Nicest Host List
Jan 17 • 03:37
The Great Odell Debate
Jan 17 • 28:04
Deshaun Watson And The Giants
Jan 17 • 30:34
The Weekend That Was
Jan 17 • 15:01