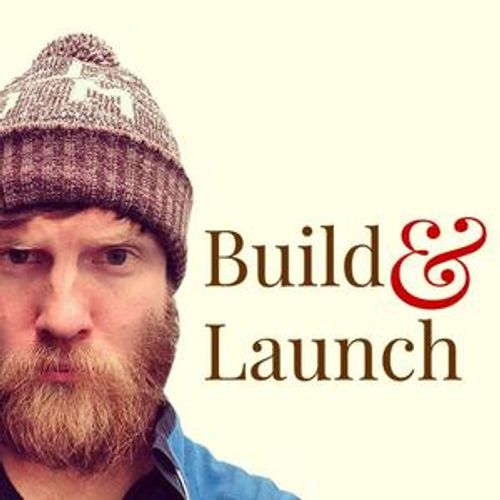 Build & Launch
Society-and-culture • Business
A weekly podcast focused on shipping small projects. Every week I'll take you on an adventure of launching a new project. You'll hear the launch stats, hurdles I had to overcome, and how you can learn from my mistakes.
Popular episodes
Did you miss me?
Aug 14 • 03:09
EP29: To the future
Nov 30 • 10:43
I'm planning something brand new for 2016. If it's going to launch, I'm going to need your help. Go here, put your email in the sign-up form, and I'll be in touch....
EP28: Here's me at 3:49am whispering into my iPhone
Oct 16 • 15:34
Learn how the Marketing for Developers launch went, and his initial sales numbers. You'll also hear the personal audio journals he recorded during the launch process....
EP27: Looking for that secret sauce
Jun 27 • 14:21
Referencing the "cult of personality:"...
EP26: Holy Bananas
May 8 • 12:39
What is product validation? If you're building a product, you want validation. You want to know your product has value - that you're on the right track. Even deeper, you want to be validated. You want to feel like you're not wasting your time. You want to feel like your work is valuable....
EP25: The end is nigh
Apr 10 • 14:27
EP24: How do we create things people want?
Apr 7 • 14:11
How do you know what people want? After spending 24 hours in the mini-van with 4 kids, Justin is back from the Easter long-weekend and ready to update us on his progress on this week's project: "Marketing for Developers."...
EP23: Face your fears
Apr 3 • 12:09
The theme for this episode is "facing your fears." Was Justin able to re-launch Product People Club? He talks to more of his existing customers to discover what jobs they're hiring the Club for....
EP22: Get some guts
Apr 1 • 15:36
This is the mid-week check-up: I had to do some hard stuff and actually call my customers, and hear what they thought of my product....
EP21: Haggard
Mar 28 • 14:06
It's not about you achieving the American Dream. It's about you getting 1% better ever day....