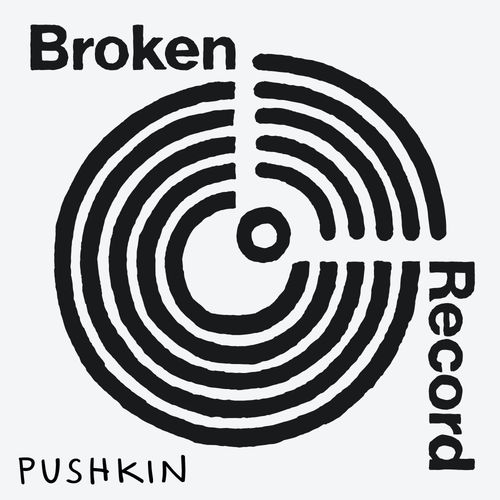 Broken Record with Rick Rubin, Malcolm Gladwell, Bruce Headlam and Justin Richmond
Music • Society-and-culture
From Rick Rubin, Malcolm Gladwell, Bruce Headlam, and Justin Richmond. The musicians you love talk about their life, inspiration, and craft. Then play. iHeartMedia is the exclusive podcast partner of Pushkin Industries.
Popular episodes
Mary Gauthier: Saved By A Song
Nov 30 • 54:23
Mary Gauthier is a folk singer/songwriter whose songs have quite literally saved her life. Writing music did not come easily to Gauthier. She began abusing drugs and alcohol as a young girl growing up in Louisiana. After years of struggling with addiction, Gauthier got clean at age 27 and began frequenting open mics around Boston. She released her debut album, Dixie Kitche...
Michelle Zauner of Japanese Breakfast
Nov 23 • 45:08
Michelle Zauner is the lead singer and creative force behind the indie, dream pop band, Japanese Breakfast. This year Zauner released a series of career-defining projects that propelled her band to widespread critical acclaim including her New York Times best-selling memoir, Crying In H Mart, and Japanese Breakfast's third and most ambitious album, Jubilee....
An Excerpt from Miracle And Wonder: Conversations With Paul Simon
Nov 16 • 37:41
Justin Richmond shares the first chapter of a new book he's been working on with Malcolm Gladwell and Bruce Headlam. It's called Miracle And Wonder, Conversations with Paul Simon. Download the audiobook today at miracleaudiobook.com and receive an exclusive listener's guide featuring additional commentary from Bruce Headlam and the producers of Miracle and Wonder....
Angelique Kidjo: Africa's Premier Diva
Nov 9 • 55:49
According to Time Magazine, singer Angelique Kidjo is "Africa's premier diva." Kidjo started out singing traditional music in her native Benin, West Africa when she was a teenager. In 1983, she escaped the conflict-riddled Benin for Paris, where she studied music and eventually signed her first record deal with Island Records. Kidjo has since released 16 albums and won fou...
Pastor T.L. Barrett's Gospel
Nov 2 • 45:37
Pastor T.L. Barrett has been known on Chicago's South side as a religious and community leader for 50 years. But it wasn't until recently that people started to uncover Barrett's trove of gospel music. In the 1970s, Barrett began making recordings of the music performed in his church. These were sermons he'd turn into songs that sat around for years until rappers started s...
Singing Secrets of the Stars with Backstage Pass
Oct 27 • 49:57
Today we are sharing an episode of Pushkin's newest show, Backstage Pass, hosted by Eric Vetro, the voice coach to the stars. From Camila Cabello, to Shawn Mendes, to John Legend, Eric Vetro has guided your favorite singers during some of the most iconic moments of their musical lives....
Diane Warren: Songwriter Extraordinaire
Oct 26 • 48:02
If you've sung along to a power ballad in the last 30 years, chances are you're already intimately familiar with Diane Warren's songs. Some of her biggest hits include Cher's "If I Could Turn Back Time," Celine Dion's "Because You Loved Me," and Aerosmith's "I Don't Want To Miss A Thing." ...
Amythyst Kiah Sings Her Truth
Oct 19 • 52:18
On her intimate new album Wary + Strange, Amythyst Kiah sings her heart out about losing her mom to suicide, and what it's like being the only black person in the room at country gigs. She created the album with Phoebe Bridger's producer, Tony Berg, and the result is a project expertly fuses Kiah's love for '90s alt-rock with her old-time, country sensibility....
Scarface: The Reunion
Oct 12 • 38:05
Houston rapper Scarface is one of the most recognizable, respected voices in hip-hop. When he was just 17 years-old, Scarface was recruited to join Bushwik Bill and Willie D in the Geto Boys. The group was one of Rick Rubin's earliest rap signings for his post Def Jam label, Def American....
White Lotus Composer Cristobal Tapia de Veer
Oct 5 • 39:58
Cristobal Tapia de Veer is the composer and musician behind Mike White's HBO show, White Lotus. The sounds in the score range from percussive African and Latin American instruments to guttural human chants. On today's episode Justin Richmond talks to de Veer about how he came up with White Lotus' striking soundscape. De Veer plays stems from the score and explains about ho...