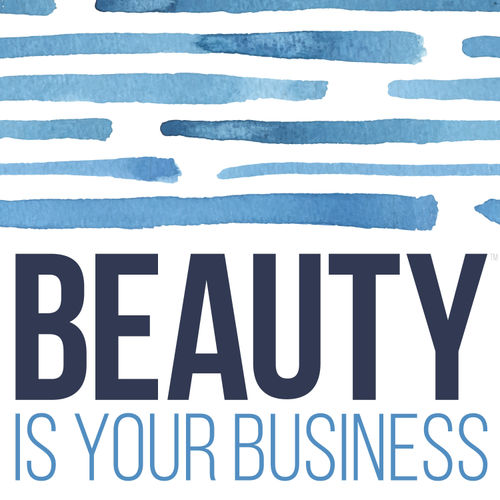 Beauty Is Your Business - beautytech and beauty innovation
Arts • Business
A business podcast about BEAUTY + TECH, featuring discussion of recent news, useful in-depth interviews with industry notables, and commentary about business and technology in the beauty industry. Hosted by industry experts, brand founders, and executives.
Popular episodes
Skin Native Actives - Carol Christopher of Ellis Day
Nov 18 • 30:56
Hosts Mimi Banks and Abby Wallach sit down with Carol Christopher, CEO of Ellis Day Skincare. Carol talks about how their products are developed using skin-native active ingredients, the powerful and gentle actives that exist on healthy skin, naturally, and how the other ingredients are carefully selected to ensure they are safe and non-toxic....
Self Care and Transparency - Michelle Fry and Katie Baeyens
Nov 11 • 36:15
Michelle Fry and Katie Baeyens are the Founders of Good Faith, a company that is redefining skincare and supplements. On this episode, hosts Jessica Quick and Denise Dente from Buzz Beaute, sit down with Katie and Michelle to discuss launching their business during the pandemic, and their passion for making affordable, highly-effective, safe formulas accessible to more wom...
Presenting Yourself- Lauren McDonald, Job Search Expert
Nov 4 • 38:56
Lauren McDonald has over 30 years of experience as a Job Recruiter, and she has helped build successful teams in the beauty industry....
Love and Hair - Autumn Brown Yarbrough, Founder of Nu Standard
Oct 28 • 30:08
Autumn Brown Yarbrough is the Founder of Nu Standard. She joins us to talk about her family's history, with over 50 years in the haircare industry, and how she is continuing her family's legacy of Black ownership and empowerment....
Peace To Your Skin - Enrico Frezza, Founder of Peace Out
Oct 21 • 17:06
Defying Expectations - Kate Somerville
Oct 14 • 37:36
Growing Brands - Tehmina Haider, VP Head of Harry's Labs
Oct 7 • 32:59
Beauty Education - Anisa Telwar Kaicker of Anisa Beauty
Sep 30 • 37:15
Aging Beautifully - Christie Brinkley and Randi Shinder of SBLA
Sep 9 • 39:28
Storytelling - Leah Wyar GM of Byrdie
Sep 2 • 42:52