Axios Today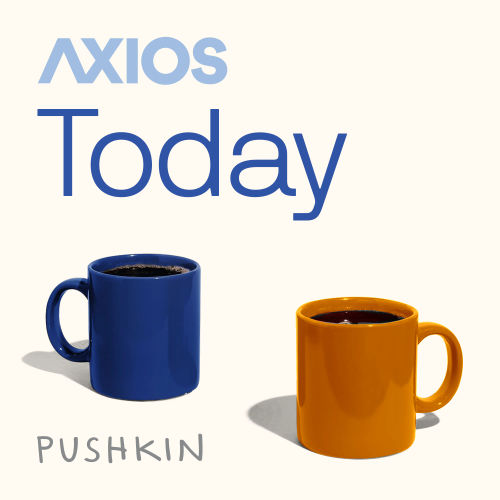 Axios & Pushkin Industries
news
Start your morning with news that matters in just 10 minutes. Our host Niala Boodhoo and a team of award-winning journalists will bring you the latest scoops from the White House and Congress, analysis on the economy and insight into the trends shaping your world -- from China to AI, and all the…
Read more
Wondering where to start with Axios Today? Fans of the podcast have clipped their favorite moments: check out a list of the best episodes below. Want more podcast clips?
Get the Shuffle app.
Best Episodes
2020's biggest stories
Dec 30, 2020
"Maybe it's time for #USExit Let's create The Blue States of America and The Confederation of Red States and call it a day"
6
1
The coronavirus pandemic, the presidential election and the surge of Black Lives Matter protests were without a doubt the year's biggest stories. We dive into this unprecedented year and look ahead to what 2021 could bring.Guests: Axios' Margaret Talev and Mike Allen.Credits: "Axios Today" is…
Read more
Check out similar podcasts