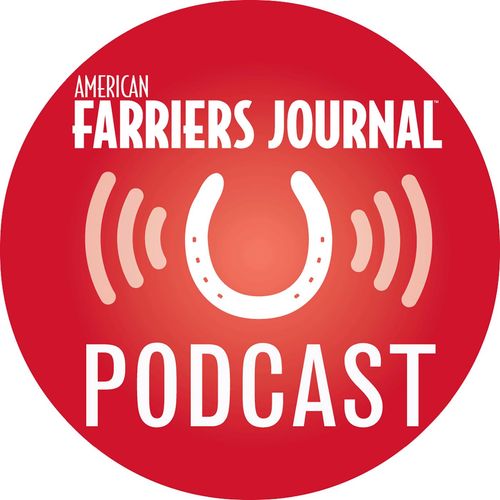 American Farriers Journal Podcast
Business
The American Farriers Journal Podcast is the farrier's audio sources for credible advice on shoeing products, practical coverage of shoeing practices to help them become more efficient farriers, and entertaining stories and experiences from around the industry.
Popular episodes
A Conversation with Robin "RT" Goodrich
Aug 24 • 53:23
A Conversation with Terry Stever
Jul 24 • 54:45
A Conversation between Jim Ferrie and Craig Trnka
Jun 19 • 45:29
A Conversation with Dave Farley
Jun 2 • 38:03
A Conversation with Shane Westman And Alex Garcia
May 8 • 48:21
A Conversation with Tom Curl
May 8 • 48:05
A Conversation with Bob Smith
Apr 9 • 55:07
Remembering Douglas Bradbury and Reformatting Farriery Education in British Columbia
Apr 6 • 48:09
In this episode of the American Farriers Journal podcast, brought to you by Pennwoods Equine, Executive Editor Jeremy McGovern talks with Grant Moon about the legacy of the late Douglas Bradbury of England. We also talk with Kim Lacey about her experience on the American Farrier's Association Exchange program and British Columbia farrier and educator Gerard Laverty about v...
Discussing the Impact of COVID-19 on Farriery
Mar 19 • 37:04
A Conversation With Dr. Christopher Pollitt
Mar 12 • 01:07:55