Advertising is Dead with Varun Duggirala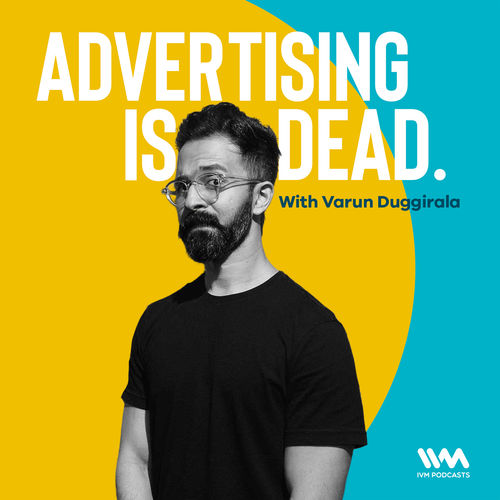 IVM Podcasts
business, news, education, technology
Advertising has a bad name, it's often perceived as that one thing which we can't wait to skip or block. But is that all its about? Because if you listen to all the conversation around it, it's end-game advertising!! Well, all is not what meets the eye and while this is a time of extreme change for…
Read more
Wondering where to start with Advertising is Dead with Varun Duggirala? Fans of the podcast have clipped their favorite moments: check out a list of the best episodes below. Want more podcast clips?
Get the Shuffle app.
Best Episodes
Ep. 101: The Evolution of Journalism
Dec 1, 2020
" Advertisers on Indian TV"
1
We're back after a month long break with a big one!Journalism and the news industrial complex finds itself at a crossroads. On one hand, it's narrative is being defined by what we share and consume in our own algorithmic bubbles, and on the other hand, the very business model it stands on is being…
Read more
Check out similar podcasts