a16z Live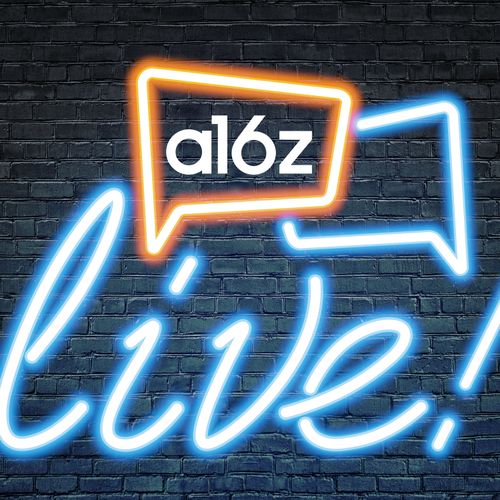 Andreessen Horowitz
technology, business, education
Conversations on Clubhouse and beyond -- to capture and share many of the live discussions and events featuring, hosted, or co-hosted by a16z partners (with outside voices too). Many of these different discussions and events take place on the social audio/ drop-in chat app Clubhouse; to attend…
Read more
Wondering where to start with a16z Live? Fans of the podcast have clipped their favorite moments: check out a list of the best episodes below. Want more podcast clips?
Get the Shuffle app.
Best Episodes
It's Time to Heal #1
Feb 16, 2021
"How do we get people to comply with their MSK treatment? 🧐"
2
1
The first episode of the new a16z Bio Clubhouse Show "It's Time to Heal" on a16z Live. a16z General Partners Vineeta Agarwala, Jorge Conde, Vijay Pande, Julie Yoo, and a16z cofounder Marc Andreessen talk to guest Nihkil Krishnan about healthcare—the stuff we're all thinking but don't talk about.
Elon Musk + Vlad Tenev on The Good Time Show
Feb 1, 2021
""Doing a startup is like eating glass and staring into the abyss.""
1
Guests Elon Musk and Vlad Tenev (of Robinhood) join hosts of The Good Time Show on Clubhouse Sriram Krishnan & Aarthi Ramamurthy, Marc Andreessen, Steven Sinofsky, Garry Tan, and others.
Check out similar podcasts