2 Bears 1 Cave with Tom Segura & Bert Kreischer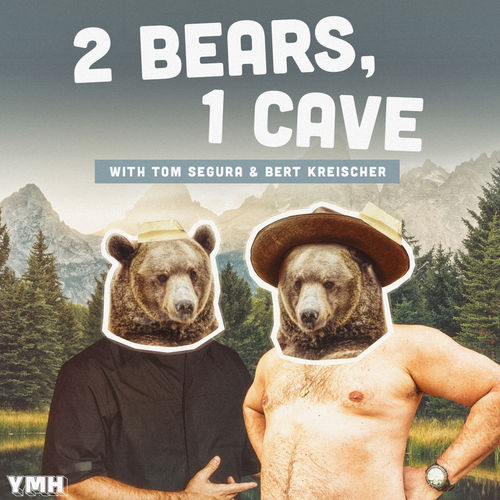 YMH Studios
comedy
Weekly, comedian best friends Tom Segura and Bert Kreischer get together in the bear cave at YMH Studios to do what bears do: make each other laugh.
Wondering where to start with 2 Bears 1 Cave with Tom Segura & Bert Kreischer? Fans of the podcast have clipped their favorite moments: check out a list of the best episodes below. Want more podcast clips?
Get the Shuffle app.
Best Episodes
Ep. 65 | 2 Bears 1 Cave w/ Tom Segura & Bert Kreischer
Jan 25, 2021
""Do you and your dick split up when you go to the bar? No? Then you're getting cheated on" -Bert's doctor"
4
1
2
Are you ready for the Big Game on February 7th?! Come hang out with the bears and special guest Warren Sapp as they watch both teams face off in the final game of the season. Get tickets at https://livestream.ymhstudios.com SPONSORS: - Go to https://Feetures.com/CAVE to get $10 off your first pair!…
Read more
Check out similar podcasts