16 Minutes News by a16z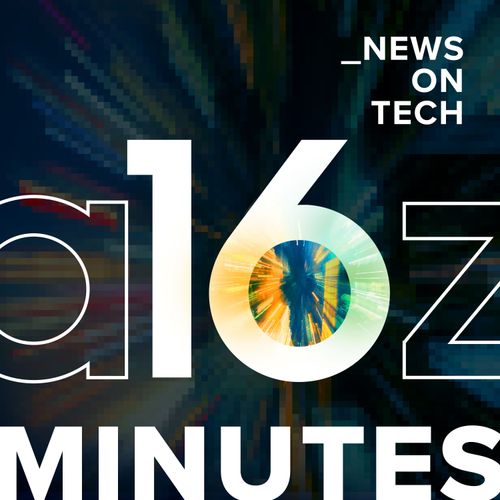 Andreessen Horowitz
technology, business, science
16 Minutes on the News is a short news podcast where we cover the top headlines of the week, the a16z podcast way -- why are these topics in the news; what's real, what's hype from our vantage point; and what are our experts' quick takes on these trends? About the a16z Podcast: Discusses tech and…
Read more
Wondering where to start with 16 Minutes News by a16z? Fans of the podcast have clipped their favorite moments: check out a list of the best episodes below. Want more podcast clips?
Get the Shuffle app.
Best Episodes
Covid Vaccine! Beyond Science Via Press Release
Nov 14, 2020
"Why mRNA vaccine is going to change vaccinations forever "
8
2
A vaccine for COVID is (almost) here... or is it? What's hype/ what's real beyond the headlines (and the press releases), when it comes to the announcement earlier this week from pharmaceutical companies Pfizer and BioNTech that their vaccine candidate was found to be more than 90% effective in…
Read more
Check out similar podcasts