Highlight your favorite podcast moments
Shuffle makes it easy to turn long audio into short video clips so you can share and discuss the best parts of your favorite shows.
Making a highlight is easy
Highlight a moment in the transcript
Customize with a title, image, and stickers
Share it out to social or send a link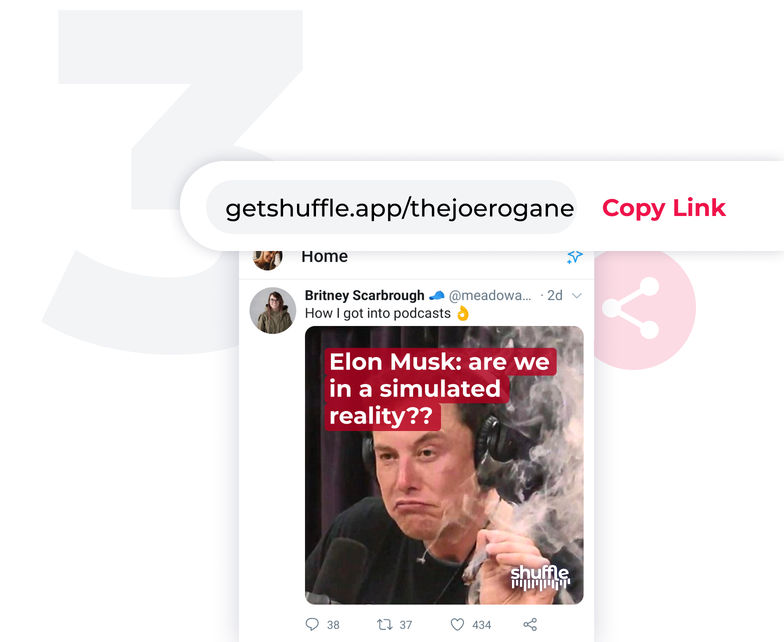 Try it out
Choose one of our featured podcasts to try it out! Want access to your favorite podcast? Sign up to request it!